Over 18 Days we traversed 32 locations over 8 Caribbean islands with BBH London to produce 20 second content films alongside a stunning photography campaign for each island for British Airways Spring ad campaign.
In order of our content adventure itinerary, we visited The Dominican Republic, Antigua, Saint Kitts, Barbados, Trinidad & Tobago, Grenada, Saint Lucia and Turks and Caicos.
Each island's location eye candy, cultural flavors and friendly locals all helped ease the logistical challenges to meet our creative brief within our island hopping campaign – airports became editing suites, SUV's turned into traveling production offices, underwater shots were navigated around sharks, fear of heights overcome from hanging on lines 1100ft high, hikes through rainforests to capture that bird, chasing sunsets and never missing the train, the boat and many many planes to keep our schedule.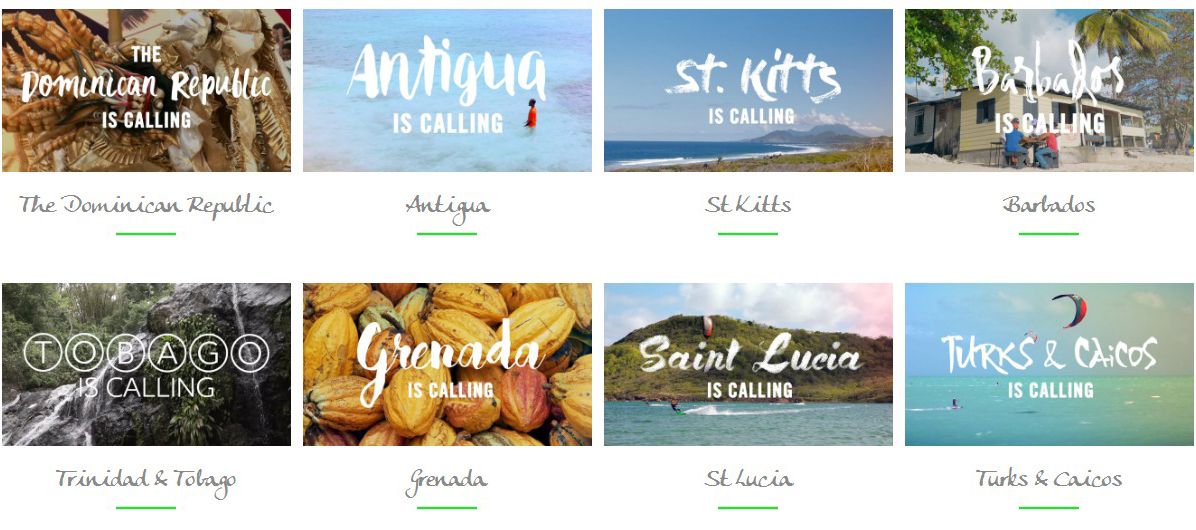 Credits:
Client – British Airways
Ad agency – BBH London
Head of Art – Mark Reddy
Creatives – Kat Gordon & Neil Shanlin
Agency Producer – Sarah Knight
Production Co – Green Tea Films
Director/Photographer – Mark Leary
Cinematography – Steve Boxall